Communications Taxation '20/'21
Conference Reception and Party




Wind down after a day of workshops, tutorials and/or travel by hanging out at the Acme Feed & Seed -- a historic downtown Nashville venue built in 1890 overlooking the Cumberland River, Broadway Street and Riverfront Park.
Acme Feed & Seed is known for its fantastic menu from their Acme Farm Store, a constant stream of artists and bands that appear every week on Acme Radio Live, and the curated, original country music artifacts that cover the walls. Acme's mission is to stand for, serve, support, share, and save Nashville's unique legacy, identity, and community.
Come join what is going to be a great party! Everyone invited!
Acme Location: 101 BROADWAY NASHVILLE, TN 37201 615.915.0888
Website: https://www.acmefeedandseed.com
Food and drinks provided by CSI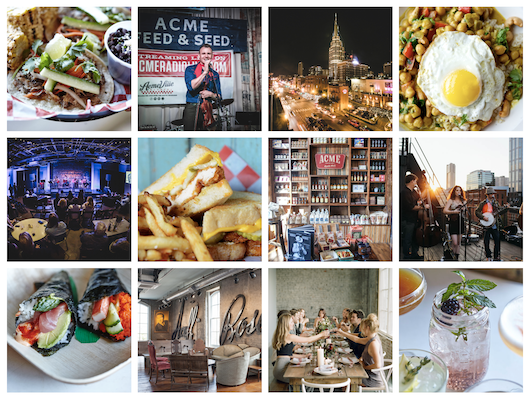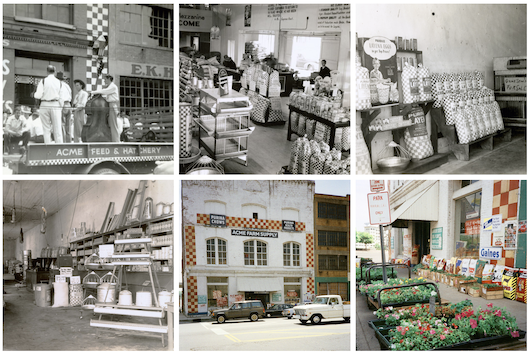 to learn more, visit: https://www.acmefeedandseed.com/about-us
Acme Feed & Seed creates a uniquely 'Nashville' atmosphere that honors the unparalleled character of the city's past, present and future. With 22,000 square feet of cocktail, culinary and entertainment space, The Acme invites guests to experience an entirely new Lower Broadway.
The first floor at Acme is an updated take on the classic honkytonk – the Acme "funkytonk," with eclectic, fast-casual cuisine, 28 beers on tap, communal tables and live music featuring local Nashville musicians.  The first floor also houses The Acme Farm Store, a small boutique mix of Acme-branded merchandise, local favorites and Nashville-based artisan goods.
The second floor of the Acme provides a lounge and bar on Broadway where locals and visitors can socialize comfortably with lounge seating, intimate group spaces, vintage games, shareable menu items, a photo booth and multiple televisions broadcasting sporting and special events. The drinks menu features craft cocktails, an extensive bourbon/whiskey collection and a variety of seasonal and craft beers.  The second floor also features a sushi bar with a variety fresh, hand-rolled creations.
The third floor is home to The Hatchery at Acme, the largest one-level event and music venue on lower Broadway. Inspired by the long-held moniker of the building, Acme Feed & Hatchery, The Hatchery provides unparalleled character, historic charm and an open floor plan with endless opportunity to transform the space. The Hatchery is available year-round for event rentals, and will also host pre-programmed music series, events and concerts.
The open-air rooftop bar at the Acme overlooks the entire downtown area, providing sweeping views of Broadway,the Cumberland River, Nissan Stadium and Riverfront Park. The rooftop plays home to many Acme events, from our (in)famous dance parties to Sanctuary Yoga's weekend "Yoga Buzz" classes.